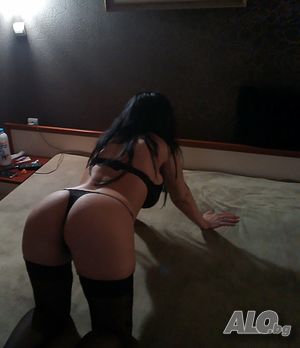 Price per hour

:

100 BGN
33 years old
00:00-24:00
20min -40lv. 30min -60lv. 1 hour - BGN 100 I do not offer any kind of kisses. Mandatory everything with a condom. I expect serious gentlemen. I do not work with people who have used alcohol, as well a..
Price per hour

:

100 BGN
22 years old
8:00 - 00:00
I offer standard and non-standard services For 30 minutes of sex the price is BGN 60. / One hour of standard sex with yourself is BGN 100. Come and fuck me Guaranteed fun?
Price per hour

:

80 BGN
32 years old
00:24
For info. titles
Price per hour

:

100 BGN
22 years old
24/7
Price per hour

:

30 BGN
46 years old
8.00-18.00ч
I adore French love ... and I will pass this tender feeling on to you. Come have fun! Write to Viber! PLEASE DO NOT WRITE TO MEN UNDER THE AGE OF 34!
Age

:

19 years old
24/7
I offer you rough sex and good company with a gentle body! Your desired fantasies will become a reality with me..Only for serious and accurate people who are looking for relaxation from the busy and s..
Price per hour

:

70 BGN
20 years old
00:00
Hello, I am here to offer you something different and relaxing, and it is several types of massage and of course with release. try and you will like it? you are asked to dial the above phone number an..
Price per hour

:

100 BGN
25 years old
След 12 на обяд
Hello, I'm not from the city, I have the opportunity to travel by car to nearby cities. The price per night is BGN 200 / with you. I also offer an erotic show on Skype- panterata8888 Viber