Region Sliven
12 properties
Ok ok
Center, Sliven, region Sliven
Price per hour

:

100 BGN
21 years old
00
100% Real ❗ IF REALITY DOES NOT MEET YOU WHAT YOU SEE IN THE PHOTOS I WILL PAY YOU THE PRICE OF BGN 60 / FOR I WASTEED YOU IN VAIN 100% guaranteed medical control❗ 100% anonymous❗ I do not answer..
Price per hour

:

100 BGN
22 years old
До 00-00
I offer sex for 30 minutes is 50 per hour is one hundred BGN / Have fun Call me
Price per hour

:

100 BGN
19 years old
24/7
Hello. A beautiful, provocative and daring young lady offers a high class escort !!! Style and sophistication !!! ✅100% medical control !!! ✅100% discretion !!! ✅100% real photos !!! The..
Price per hour

:

120 BGN
26 years old
09.00ч 24.00ч
Everything I offer is described in the ad, the rest I can comment on site. and every extra is extra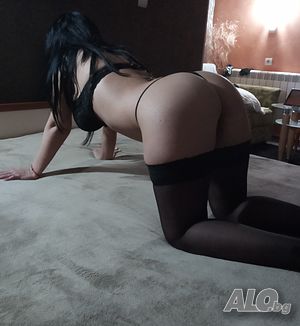 Price per hour

:

100 BGN
33 years old
12.00-02.00
20min -40lv. 30min -60lv. 1 hour - BGN 100 I do not offer any kind of kisses. Mandatory everything with a condom. I expect serious gentlemen. I do not work with people who have used alcohol, as well a..
Price per hour

:

100 BGN
28 years old
20:00
Price per hour

:

200 BGN
18 years old
от 12:00 до 22:00
A cutie is waiting for you to have fun. Come and get rid of the tension. 30 minutes. BGN 50. per hour BGN 80. on my field. Come and you will not go wrong.
Price per hour

:

70 BGN
20 years old
00:00
Hello, I am here to offer you something different and relaxing, and it is several types of massage and of course with release. try and you will like it? you are asked to dial the above phone number an..
Price per hour

:

60 BGN
24 years old
08:00 do 19:00
Предлагам стандартен френска сас кондом без кондом поза 69 взаимна
escort sex
Klutsohor, Sliven, region Sliven
Price per hour

:

80 BGN
24 years old
08:00 do 19:00
power
Price per hour

:

100 BGN
25 years old
След 12 на обяд
Hello, I'm not from the city, I have the opportunity to travel by car to nearby cities. The price per night is BGN 200 / with you. I also offer an erotic show on Skype- panterata8888 Viber