Escort girls Region Pazardzhik
6 Results
Price per hour

:

200 BGN
23 years old
24-7
Здравейте, аз съм Милена. Обичам да се забавлявам с сериозни и платежоспособни мъже които могат да ценят класните жени. Имам и приятелка във същия сайт Миранда. Транспорта е за ваша сметка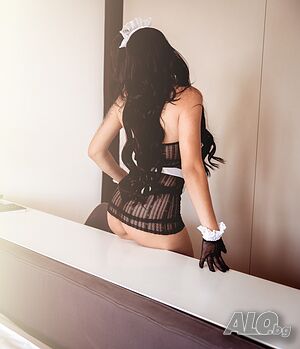 Price per hour

:

250 BGN
22 years old
След 10:30 сутрин - вечер до 5:00 през ноща
Здравейте, казвам се Даниела, ултра красиво момиче., висок клас на обслужване. Предлагам голямо разнообразие от еротични масажи със щастлив край и незабравими еротични спомени. Един час еротичен м..
Price per hour

:

200 BGN
45 years old
12-24❤️
, I visit the districts: Pazardzhik, Blagoevgrad, Plovdiv, by prior arrangement :) " Hello, my name is Yana) I have recently been in your beautiful Bulgaria, I like it here and I think I will stay..
Age

:

25 years old
00-24
A beautiful young woman, with the look of a jewel, boutique, slim, luxurious, well-groomed, stretched and very tender, with huge breasts, long legs and long hair - a Barbie doll, is looking for an int..
Price per hour

:

120 BGN
30 years old
10
Welcome to yourself with great discretion and pleasure with a real lady.
Price per hour

:

100 BGN
25 years old
След 12 на обяд
Hello, I'm not from the city, I have the opportunity to travel by car to nearby cities. The price per night is BGN 200 / with you. I also offer an erotic show on Skype- panterata8888 Viber